Icarus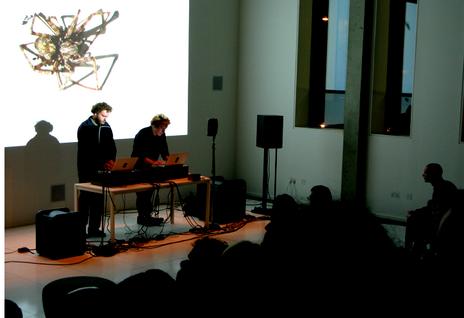 It will be our first chance to test out loudspeaker configurations and also work out where to the put the performers and the audience, so come along and help us work out what's best. The live set will be accompanied by a specially commissioned film by Martin Hampton.
Icarus will be supported by a junk yard electronics collaboration between Euan Currie, Grant Smith, Nick Styles, Lin Zhang.
Here's what they say about themselves.
"Actively exploring avant-sound-making, there are many shared colours and burnt-circuit-smells between them. With modified instruments, reused industrial material, misplaced vintage "hi-tech", there seems no clear path to advance, as signal stuck in endless feedback loop."
Only the joy of sound. Equipped with another version of prepared guitar, no-input mixer, synthesiser, tapes, etc.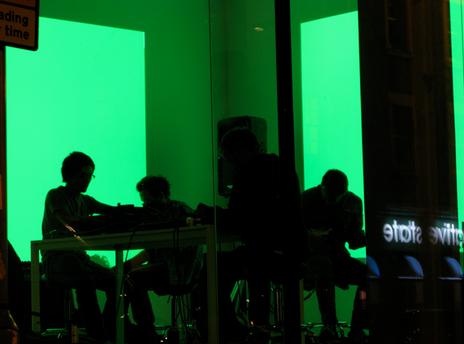 Tickets are free for this event but reservations are required;
http://dialoguesinspace01.eventbrite.com/
Future Concerts
2010: We are pleased to welcome back Sam Britton playing with Leverton Fox at The Voodoo Rooms