The Voodoo Rooms, Edinburgh
7pm, April 12th
£8 / £5
Dialogues and fiennes.org are very pleased to be able to welcome back some old friends for the opening night of their short UK tour.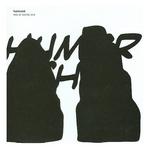 Humcrush is a collaborative project featuring percussionist Thomas Strønen and keyboard player Ståle Storløkken, both stalwarts of the legendary Norwegian label Rune Grammofon, and perhaps best known for their work with Food and Supersilent respectively.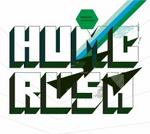 The duo's live performances consist of a thorough, phrenetic deconstruction of free jazz, improv, and electronica idioms, executed with mesmerising precision and inventiveness. Superstructures are turned inside out as they are fed through the seemingly telepathic interplay of rhythms and tones. There appears to be a vast vocabulary at their disposal: at times the effect is glacial, austere and hypnotic, like a rawer Pansonic; elsewhere the sheer percussive maelstrom rivals the nervous complexity of Autechre, or the rhythmic density of Don Caballero.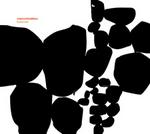 These disparate touchstones are united through an erudite approach which belies an in-depth knowledge of contemporary live improvisation, and seeks to drag it forcibly into the future. The sheer creative force which drives the constant progression and mutation of Humcrush's music demands to be experienced first-hand.
http://www.myspace.com/humcrush
Download: Humcrush, live at Blå - Oslo, October 2006
audio: Humcrush-Oslo-13_10_2006.mp3 - 1h 15m
video: youtube
Both of these are from the same concert that was part of the tour when humcrush last visited Edinburgh and from which the album Rest At World's End materialised. We are very pleased to be able to present the whole of the Oslo gig for the first time. Sound is the PA mix as mixed live by Alex Fiennes.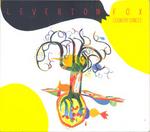 Live electronics/percussion trio featuring members from the London-based Jazz 'loop collective'. Alex Bonney (electronics, trumpet) also plays in Plummer's World Sanguine Report, and leads a quartet exploring the music of Albert Ayler. Tim Giles (drums)'s other projects include the 'BBC innovation award'-winning Fraud, Golden Age of Steam, and Koby Israelite (signed to Tzadik).
The group's use of live trumpet and drums alongside field recordings and electronically-generated and processed sounds is by turns meditative and abrasive. Plaintive melodies and subtle timbres are buried beneath layers of chugging electronics and skittering percussion, emerging occasionally like buds forcing through tarmac. The music exudes a tension between pastoral and urban; acoustic and electronic, which is a source of endless sonic invention and variety.
Sam Britton (electronics), of electronic duo Icarus, has recently joined Leverton Fox, having previously released music on Output Recordings, Temporary Residence, Domino and The Leaf Label. His input has been evident in recent live shows, with a dense floor of bass and abrasive clouds of fragmented sound lending a new intensity and richness to the overall texture.
http://www.myspace.com/levertonfox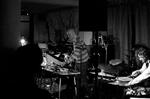 Download: Leverton Fox, live at Cafe OTO - London, in Jan 2010
audio: FOX-OTO-mix-27.1.10.mp3 - 33m
The recording is a multitrack live recording done by the band and then mixed by Alex Bonney. Again, I don't think that this recording is publically available elsewhere so many thanks for the permission to share it with people.
Alex Bonney will also be playing at Dialogues as part of Knuckle Biter on March 26th.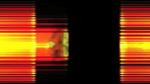 Minimal electronics with microsound and experimental ambient-sonic elements. An new electronics-trio by Christos Michalakos (laptop), Parag Mital (visual), Lin Zhang (electronics, aka Aliased Neuron).
http://pkmital.com/
http://christosmichalakos.com/
http://www.myspace.com/aliasedneuron
Keith Tait
The spaces before, between, and after the above will be occupied by audio under the control of Keith Tait.