2008 - Episode 2

Dialogues proudly invites you to three intense and beautiful concerts of live music with electronics at the new Informatics Forum, University of Edinburgh.
15th November, doors 7pm
encounter the unlikely combination of laptop, electric guitar, bluegrass and classical piano in Michael Edwards' new project.
Listen to Quaker from the new album Shark Piano.
Lin Zhang curates a side stage starting promptly at 7:30.
16th November, 8pm
Christoph Ogiermann provides a politically charged and provocative programme involving layers and stress, one of Germany's most powerful voices.
Christoph Ogiermann's myspace
22nd November, 8pm
new works by Graham Fitkin & Gabriel Prokofiev with live electronics, interactive visuals and xylosynth
Powerplant's myspace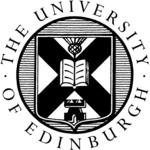 All events are hosted at the University of Edinburgh's new Informatics Forum.
Some of the events may be broadcast on Chris Dooks' Bovine Life Support System : http://bovineradio.wordpress.com, Scotland's premier and legal music smorgasbord