Warehouse Sound Hire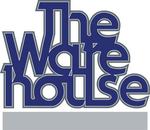 Warehouse Sound Hire, we provide first class sound services and support for all types of events.
In addition to the wide range of audio equipment that you can see for hire on our website http://www.warehousesound.co.uk, we have, a very experienced team who can give you sound engineering and technology advice and solutions.
We are please to support this event and hope that you enjoy the innovative use of our equipment.