The University of Edinburgh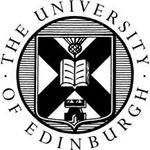 The University of Edinburgh has supported dialogues since its inception in 1999. The University has hosted gigs, loaned equipment, expertise, funded our CD, SKIN and given us a wealth of musicians and music to draw from.
This year the School of Arts Culture and Environment Graduate School plays host to dialogues discuss a day of artist talks to which you are invited to attend.
The University runs several courses related to dialogues' activities including a suite of MSc courses;
On the 21st February 2007, they are hosting an openday and you are invited to register