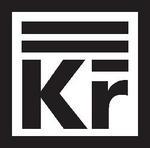 KRESCH MANIFESTO
Kresch believe in taking an organic approach to making improvised electronica, creating music grounded in improvisation with a free-spirited bent, emphasising evolutionary growth and multilayered texture. Electronic music influences are as important as the influences of any type of music, or what can be termed as music. Sonic journeys range from beatless ambient to funky noise, laying synthesised atmospheres over found-sound beats and soundscapes. Spontaneity with an eye/ear to interaction with the listener/participator is key to their performances.
PAUL KEENE
Paul Keene is a free-lance musician working as a pianist, composer, improvisor, educator, accompanist, arranger, and multi-media artist. He has worked in and with various performing outlets including orchestras, jazz bands, live electronic groups, chamber ensembles, percussion groups, improvising groups, funk groups, salsa groups, jazz quartets and trios, dancers, video and
computer artists, film-makers and spoken-word artists. He has performed on BBC Radio 3 on the Andy Kershaw Show with Rise Kagona of the Bhundu Boys and 'Champion' Doug Veitch as a member of Culture Clash. He has also participated in an upcoming BBC TV 4 programme on music improvisation. Mr Keene has studied composition with Patrick Miles, Krzysztof Penderecki and William Bolcom. He has performed with The Platters, Bobby Vinton and Louie Belson.
Currently Mr Keene is performing with Sázava, a free improvisation trio, and Kresch, as well as in various solo and collaborative music and dance projects. Mr Keene also is researching expressive gesture in improvising musicians and dancers.
DAVE MURRAY-RUST
Dave has been involved with electronic music and sound design since an early age. He has created soundtracks for international physical theatre shows (shown at Zblizenia, Landjuweel, Sziget and
Boom festivals among others), and has had music featured on DVDs (In Isolation, Circles of Light). He is currently researching the ways in which Artificial Intelligence can be used to support human expression in music.