16th May, The Bongo Club.
The Geordie Approach released their debut album "Why Eye" on Simon Fell's French label Bruce's Fingers back in 2008, and just released their second album "Inatween" on the same label. "Why Eye" generated great reviews in both Norway and The UK, as well as several other corners of the world.
This is what critic Tor Hammerø writes in Jazznytt: "The music is experimental and gets its inspiration from a range of sources – both acoustic and electric – both rock, jazz and noise... I have some small doubts about the suitability of The Geordie Approach as a warm-up band in St. James ́ Park. Nevertheless: this is tough, original and different."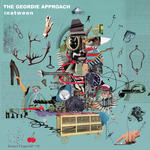 In Jazzwise the band is curiously depicted as "a little like Scorch Trio and Supersilent playing dance tunes for brain-damaged ravers...Call it noise-funk if you like."
Critic Eyal Hareuveni wrote on allaboutjazz.com that "the players pursue their incessant and tribal-metallic drumming, funky guitar acrobatics with heavy doses of distortion, and inspired noisy ambient-grooves; but all sounding as though converging organically into one close musical sphere...Original and daring."
http://www.thegeordieapproach.com/
The Geordie Approach´s promo video for the project "Speil" featuring Dag Egil Njå on visuals. The film is taken from a project made by students from Vågen videregående skole.
Petter Frost Fadnes - alto sax / electronics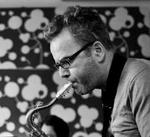 "music sounds like air reed brass blowing singing screaming joyous sound of someone playing a sax"
Projects: Metropolis, Kitchen Orchestra, The Thin Red Line, Sharkestra, The LIMA Orchestra
http://www.myspace.com/petterfrostfadnes
Chris Sharkey - guitar / electronics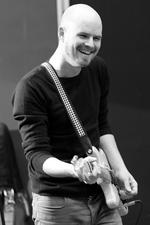 "A musician who plays the guitar in no particular style with lots of different people"
Projects: trioVD (naim label), Colliderama, Acoustic Ladyland (Babel Label, V2 Records), Bilbao Syndrome (Babel Label)
"Sharkey is at the cutting-edge of contemporary improv-fusion guitar technique, colliding headlong free-jazz phrasing with roaring thrash metal riffs and ghostly electronics"
John Fordham - The Guardian
"… astonishing technique that produces a vast array of otherworldly sounds from his battered looking Fender Strat, creating a torrent of angular flurries, gut-wrenchingly heavy, chugging, riffs and spaced out looping. He's one of the most exciting young guitarists on the UK scene, and one that might just find fans in both free jazz and avant metal camps."
Jazzwise Magazine
Ståle Birkeland - drums / electronics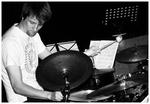 Projects: EGG3
http://www.myspace.com/staalebirkeland
Dag Egil Njaa - visuals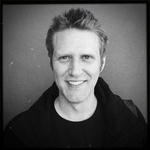 Projects: Kitchen Orchestra