Herschel 36
16th May, The Bongo Club.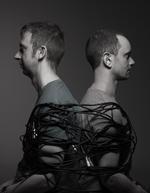 "Avantronica" duo Herschel 36 thrive on pure improvisation, drawing on their jazz instincts but revelling instead in a world of glitchy electronica, break beats and noisy soundscapes.
Each performance is a journey in the dark with no preconceived material, bringing together the drum skills of Stuart Brown and keyboard talents of Paul Harrison to create organically evolving sonic nebulae of spiralling analog colours, jazz rhythms and heaving atonal harmonies.
Dialogues Festival is very pleased to bring Herschel 36 to Edinburgh for the first time - a project that we have had our eyes on for ages awaiting this possibility...
Paul Harrison - keys / electronics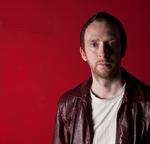 Paul Harrison is an improvising pianist, keyboard player and composer, winner of two Scottish Jazz Awards - best pianist in 2009, best project in 2011. He also produces electronica (phenoplastic), and records and performs with Breach Trio, Aidan O'Rourke, Phil Bancroft (Small as the World) and Martin Kershaw (Hero as Riddle).
Stuart Brown - drums / electronics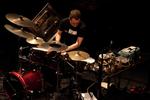 Projects: Raymond Scott Project, Brown / Hollenbeck Group, Damien Marchal / Stu Brown duo, The Northern Appointment, Martin Kershaw's "Hero as a Riddle", The Everything Treatment, Camera Ritmata, Glasgow Improvisers Orchestra, The DT6, Jazz at The 78